PasJel
is a skincare brand that was first established in Thailand in 2013, and within the same year, it went international! It has taken some time for
PasJel
to reach our shores though, but now
PasJel
is officially in Singapore at
www.pasjelbabyskin.sg
, the Exclusive Authorized Distributor locally!!
PasJel
currently has 13 different product variants in its product range, catering to different needs such as whitening, anti-acne, blemish removal etc! This also means that there is something from
PasJel
for everyone!
Like the shape suggested, the name of this soap is The Oh My Egg Soap! It is made with a whitening formula with the combination of egg white, lemon oil and natural oil extract will make your skin brighter and softness to your skin! Eau de' Naturale ingredients!
Now my shower room can look a tad prettier with this soap on the soap tray!
After a relaxing shower with Oh My Egg Soap, it's necessary to slap on some lotion. Maybe because I do a lot of hot yoga, my skin is dry and a lot of moisturizing is needed.
It is also important for the people who are always in air conditioned rooms, the working ladies. It is good to keep a moisturizer near your desk, and apply it at least three times a day. This will help counteract the drying effects that air-conditioning has on your skin.
Everbright Blue Body Lotion is packed with all the goodness of natural extracts such as collagen, hydrolyzed algin, beta-glucan, peppermint extract, tea tree oil etc, this body lotion will help in whitening and brightening of the skin, protecting the skin from wrinkles and dryness!
As this lotion's texture is lighter, it is perfect for day use, after the morning shower. As it does not leave a sticky residue/ feeling, I have put it on my work desk for more regular moisturizing throughout the day.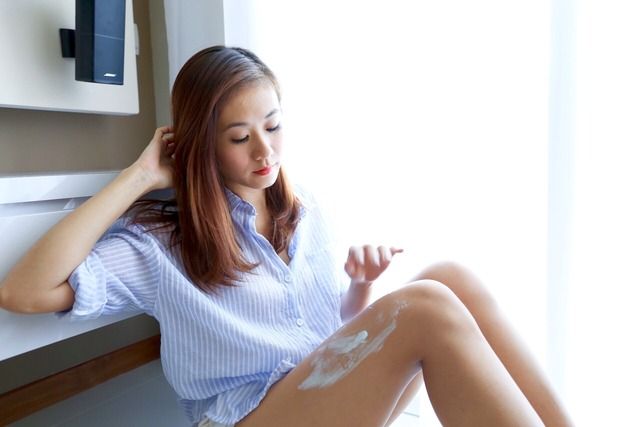 Like the rest of the body, skin does the bulk of its repairing, restoring, and regenerating while we sleep, so night creams are focused on moisture and recovery. They should contain the most powerful, slow-absorbing moisturizers that are designed to penetrate over the course of several hours.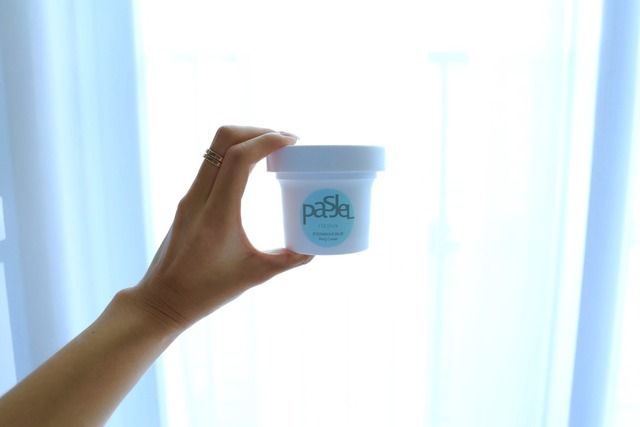 End off the regime with Everbright Blue Body Cream which is made from a combination of peppermint extract, multi-fruit extract and Curcuma Longa extract to whiten, freshen and protect your skin from UVB, ensuring a bright and fresh skin!
I have not heard of Curcuma Longa and before I tried this product, I did a search on what it is and what benefits it has! Curcuma Longa is also known as Turmeric Root Powder which helps in the maintenance of good skin. Turmeric has became a must-have ingredient in natural skin care regime. Besides helping us achieve a glowing skin, turmeric also helps reduce stretch marks!
It is also edible where it helps cure coughs, and even boosts immunity. The benefits of this magic spice are plenty!
Everbright Blue Body Cream is creamier and richer, extremely useful for evenings. I apply a generous layer after my shower in the evening, allowing the benefits of all the wonderful ingredients to work their wonders as I go to sleep.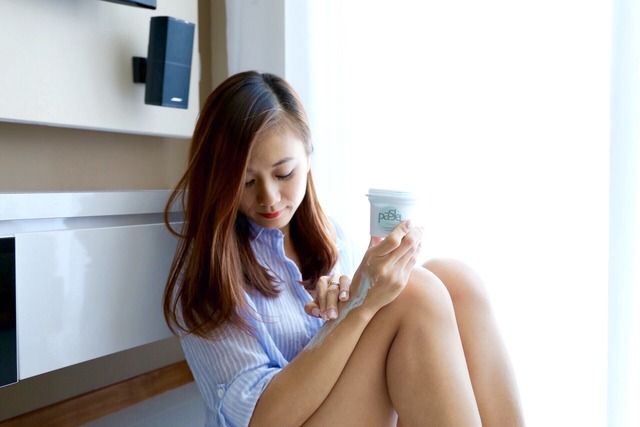 Last but not least, a facial mask which every girl needs; to wake up looking radiant and hydrated to take on a brand new day!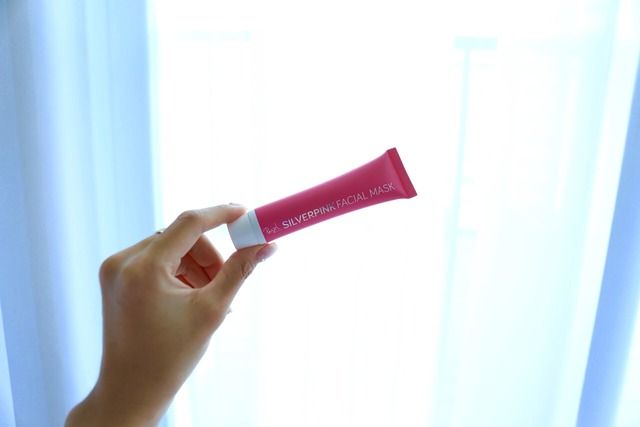 Silver Pink Facial Mask is
PasJel
's premium face mask to reveal the youthfulness of your face. It revives skin cells, moisturizes, tightens and softens facial skin while lessening wrinkles!
Works in the form of a peel off mask, apply generously over the whole face and leave it on for 15-30 minutes before peeling off! I use this thrice a week for maximum results.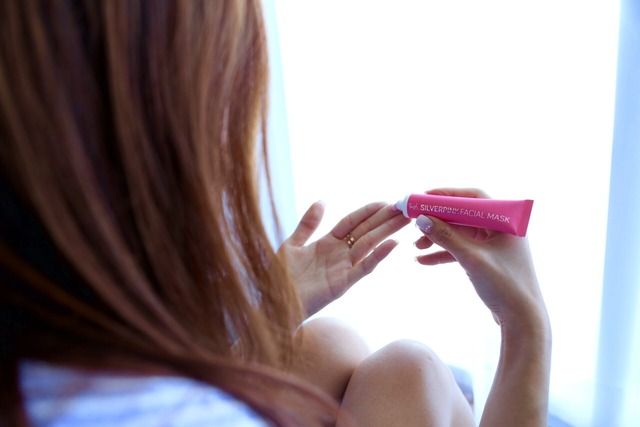 The founder and face of
PasJel
in Thailand is the beautiful JaJaa Panitwarocha, a Sony Music artist from Thailand!
PasJel
has done very well in our neighbouring countries such as Indonesia, Philippines, and China and now, it's in Singapore!
PasJel
is well known for its effectiveness, affordability and safety. All products by
PasJel
are 100% safe, free from harmful ingredients and steroid free. FDA and GMP approved,
PasJel
is compliant with the ASEAN Cosmetic Directive! Most importantly, it is registered and compliant with our Singapore regulators, the Health Sciences Authority of Singapore!
Please be aware of other unauthorized sellers of
PasJel
products in Singapore as there have been reports of imitation
PasJel
products in the market!
These are how
PasJel
packaging looks before I ripped off for use! They make good gifts cause of their sweet pastel colors and girly packaging!
PasJel Singapore
is offering a limited time offer as part of the product launch in Singapore. Offers last up to 30th September 2015 23:59hrs!
Quote "ZOERAYMOND5" for a 5% off minimum purchase of $30,
or "ZOERAYMOND10" for a 10% off minimum purchase of $50!
Bring Back Your Baby Skin Today!