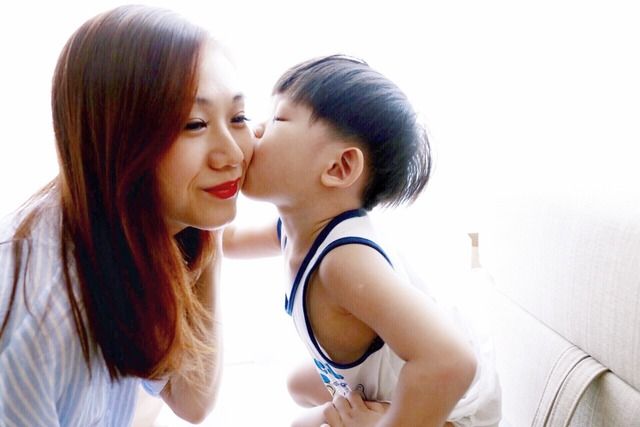 Spent the whole afternoon with my girlfriends at the bestie's new place. So much fun with Zyan and the girls. We celebrated Zyan's 3rd birthday as well as the new home's housewarming!
Zonia with Zyan! Not easy to take a decent picture with him now!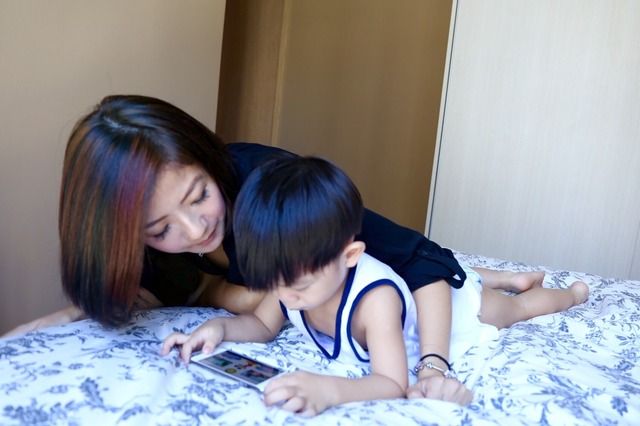 Getting ready for his cake. Oh boy! He loves cakes so much, he had 2 big slices all by himself!
Here's him with his hands on his cheeks whenever you say "Smile, Zyan!". hahaha who taught him this, we don't know!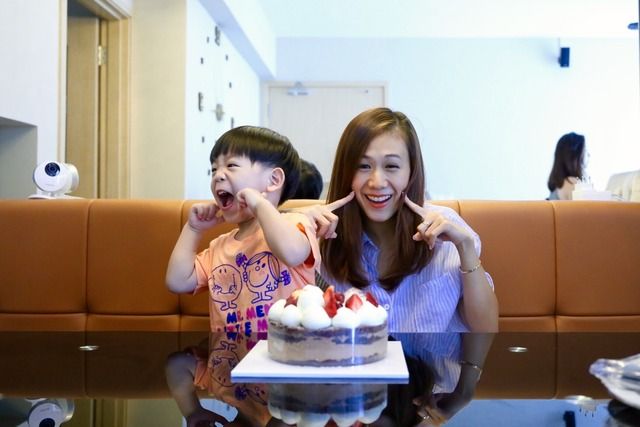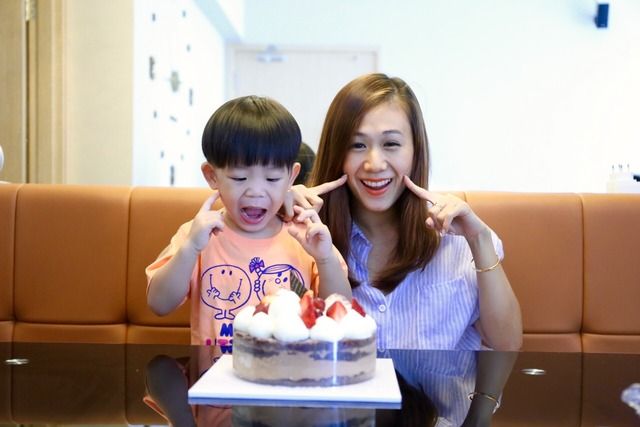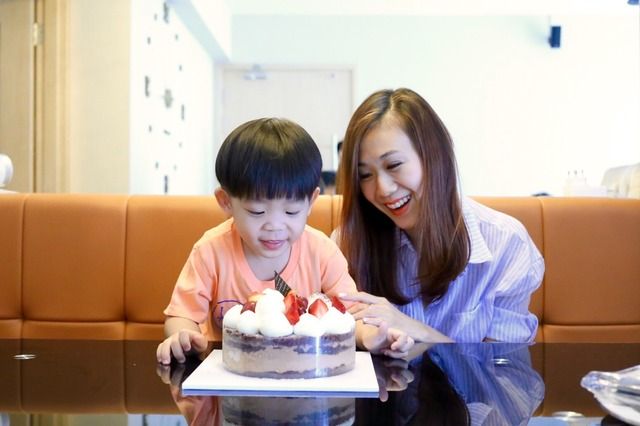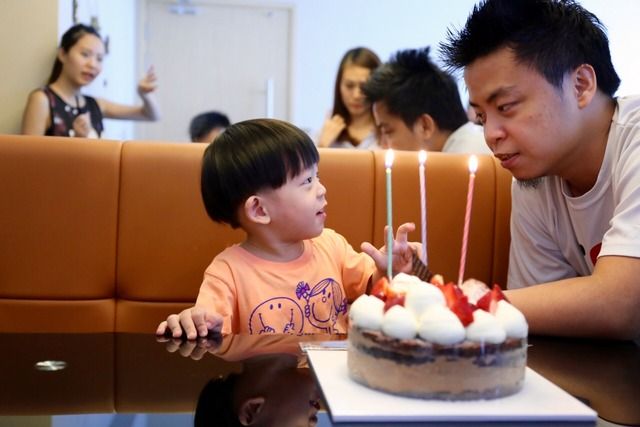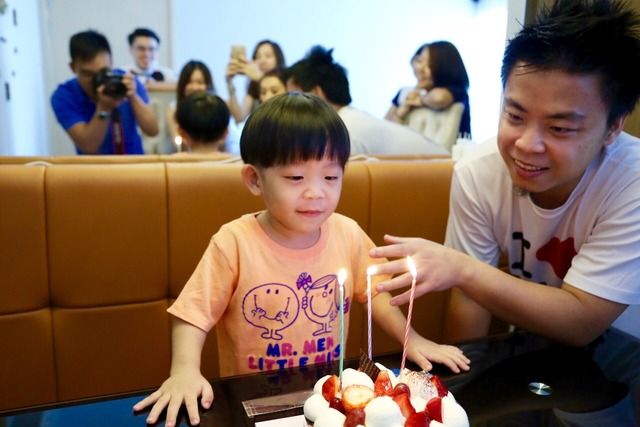 Super not shy boy, singing loudly for himself! Enjoying all the attention!
And inspired by Laura, the mama yogi who always practices with her mini! I wanted to do some yoga poses with Zyan, It was tough... can't wait for him to be older!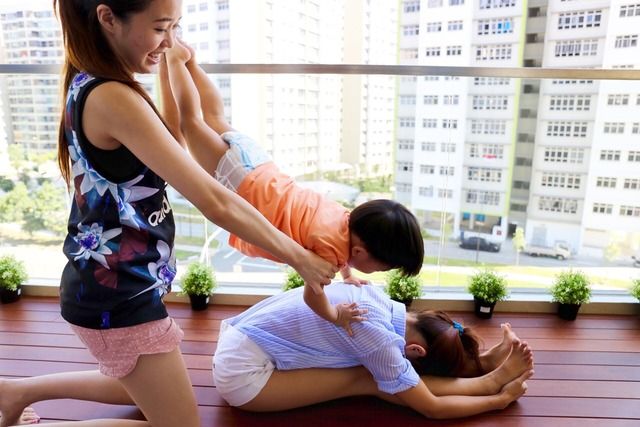 Zyan enjoyed the poses, he couldn't stop laughing at them and when we were done and went back in for some television, he came to pull my hand and said "Gan Ma, exercise!" How adorable x
Ending the post with the best shot we got.