It was a last minute arrangement to meet my Grandparents for lunch the other day!
That's why you spot ME with a WET HEAD!
Cream is terrible, all light colors are! My burberry and cream slings are stained cause of the dark colored clothes i wear!
Grandpa cleaning my bag for me! (:
We had yummy chicken rice before going to SGH for Dad's blood test (:
Zonia took over the wheels after finishing an errand at school (:
relaxing in the seat!
Dinner!!!
Yes Bread!
And Bread means Cafe Cartel! (:


always have my bread with sugar and butter!


diluted chicken soup.


I like the ribs at Cartel! But Cartel disappointed us abit that day, probably due to the crowd at dinner time! The ribs were too dry, it just didnt taste as good as it usually is.



Besides the top i wore out today,
i got another piece in the same envelope that came in the mail just days ago!
Toga!!!
I'm gonna share you a few pictures before i do a lil review on this piece!!
The material is fab! The material is thick and it even comes with an underlining! The sash on the waist is unique as its material is actually leathery and spot a little bow at the back! Worth every penny!
The Design Closets
First thing's first, this is not the first time i've collaborated with The Design Closets. The last few times i've worked with them, i had a tough time deciding which piece to get! After deciding on the design, i had trouble deciding which color to get!!!! I believe most of you here are always stuck in such an awful scenerio!
So... to help things out a lil, i handpicked a few pieces from few of the latest collections! The next 6 pieces which you are gonna see next are the pieces which i like most! (Hint!)
Remember the
lace dress
i wore the other time to buffet lunch at Regent? Omg. They brought a similar piece back! I can't remember if it was Audrey/Kit that complimented the dress was pretty! And even my cousin wanted to get one but couldn't make it in time ):
If i had a budget constraint, and can only get 1 piece out of the above 3, it got to be the pearl piece right smack in the middle! I love how the back design looks! I love the color. Did i mention the material? Yes! The material is fab! And for girls who aren't well endowed and wished and wished for something better, you can try this piece cause it has a really pretty design there at the chest!
P/s: They are also selling the floral dress i wore to
Ettusais Girls Day Out
! (: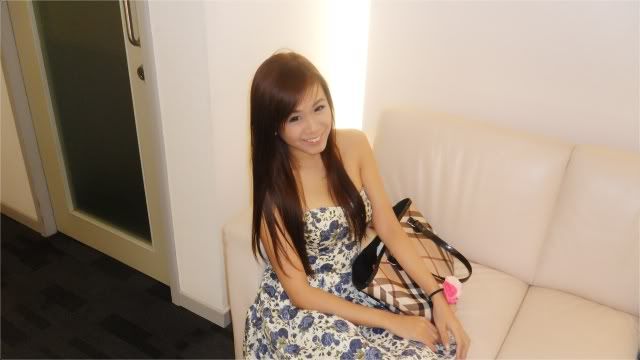 Special Offer:
Mention Zoe Raymond and The toga dress will be at yours at only S$25, Satin V top at $24.
Free Normal postage for Closet Collection + S$2 Discount or More!
Read The Design Closets Blog for more detail.