Editted post


I need girls for upcoming F1 event for LG
.
Girls have to be at least 1.65m and presentable. Job scope mainly to take photos and mingle.
Job is 25-27th Sept
12-8/10pm
MUST COMMIT TO ALL DAYS.

Casting is 11.30am on Monday.
Shortlisted girls will be informed of address for casting.
*Pay wise, client is open to expected rates.
Email at least 3 clear pictures, closeup and full-length, height, experiences to zoeraymond@live.com by tonight 11pm.
Thanks! (:
.
.
.


I would really appreciate it if you would help me click the nuffnang ads on the side bar and top!!! (:
Its a short trailer of The Proposal, a new movieeee!! (: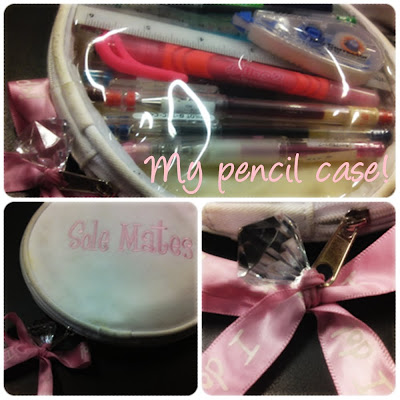 Pictures taken during lecture! (:
I

my pencil case! It's actually a slipper case which my friends got for me for my birthday! HEE!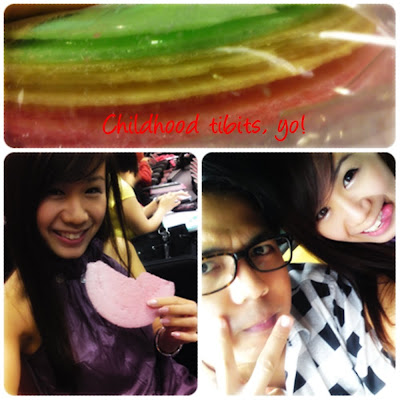 Snacking away in a lecture hall of 300 students? Those old school snacks are really filled with sugar lah!
Headed to town with Ali after BB lecture, he was nice enough to help with PEST for GM project! Heeeeeeeeeeeeeeee!
We took a train to Dover mrt and hopped onto bus 106 to town!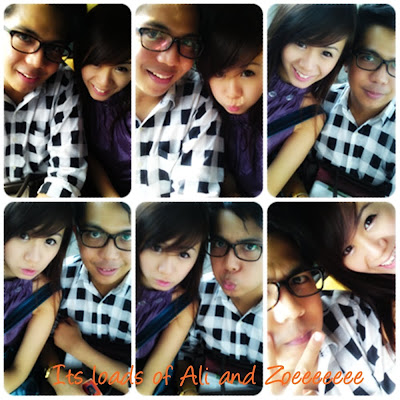 I got Ali to on his lappie, and we started cam whoring with his web cam! And afterthat, on my handphone! HEHE!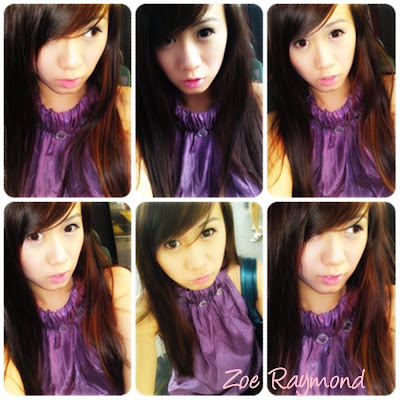 Seems like my fringe is getting longer. Should i trim or keep it long?
Ali and i walked Lucky Plaza, Paragon and Cine. I got an Elmo pillow which is freaking adorable. Its really tough to find an Elmo that looks like Elmo. If you get what i mean! At 6pm, met Sarah at Orchard building to collect out ettusais goodies! Good stufff this time, and Sarah was telling me, she almost got that product off the shelves. Fortunately, she dint cause ettusais gave us the product this time round, and its a latest edition one even!
Really can't wait to share this with the readers.
Here's a goodie for you girls too!
"You girls can definitely expect a new addition in your makeup pouch for being my loyal readers!"
Do remember to catch this space, okay! (:
And make a guess what this product is OR what product do you wish to receive!
And after dinner at Sushi teh, walked to Ion to satisfy my craving for tako balls!
My virgin queuing for abt 30 mins to get these 6 balls.
Freaking hell.
Picture taken BEFORE i took a bite.
Review: I dint really enjoy them cause the Japanese included Ginger in the ingredients. If you like Ginger, go get them at $4.80 for 6 balls. If you hate the smell of Ginger, you might not even want to try this. It has bits of Ginger. You not only smell Ginger, but taste Ginger.
Why do i prefer the usual ones at Takashimaya, 3 for $2.30?
On a lighter note,
Business finance test is next week! And i just started mugging. When was the last i had a test? Secondary school? I haven had a test since then! Not in my diploma, as i had mine at SIM as well. SIM gives projects and one main paper for each module at the end of the semester.
Only at Chapter 1, since there's no class today! I will try to finish 2 chapters by tonight. There are calculations! And i hate math. I chose marketing degree cause i cant survive numbers. What the hell is BF module in a marketing degree! Burf!
Surprise brought to you by Ettusais, to be unveiled really soon! (: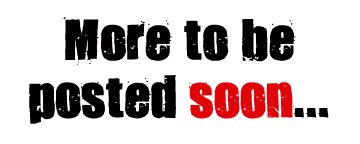 .
.
.
(pending)
P/s: I'm selling
the purple dress
at $15 mailed, worn only once so its in tiptop condition!
Note: I'm a uk size 6, 163cm tall. Dress has drawstrings at hips and it has ribbons at the back of the neck (: Similar to a halter neck! Dress fits Uk 6- Uk 10!
Pretty blue top with a tinge of bling! Another halter for the babe!
Awesome piece to match with a pair of leggings and killer heels for that ladies night at Zouk!
The sequined piece will shine through the lights! Yayness!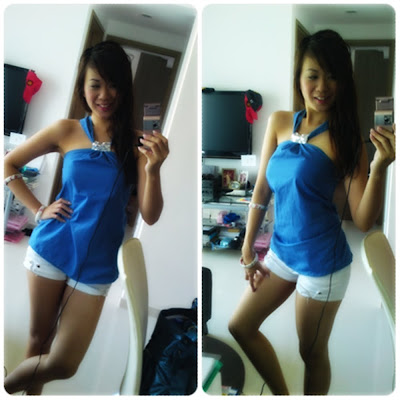 Selling at $13 mailed! (:
Note: I'm a uk size 6, 163cm tall. Top is loose at the waist and hips, no problem fitting Uk 8!
Interested, please email to bbabyprincess.blogspot.com! Yay!!!! (: