And after the Brazilian Waxing session last week,
i went to look for Von to have a change in hair color!
He has moved to another salon at Holland V. Look at the concept of the salon. Its really funky and cool!
Love the bright seats! (:
I dig the satin part of the dress!
Was starving, and Von got me some Laksa from downstairs. Really tasty!
I love cockles. Super unhealthy, yes i know!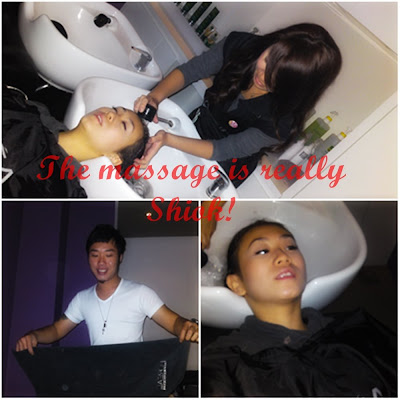 Done? Not yet! (:
Hair treatment! Something i need very badly! Photo Shoots and events always backcomb/tong my hair will be in a terrible condition! ):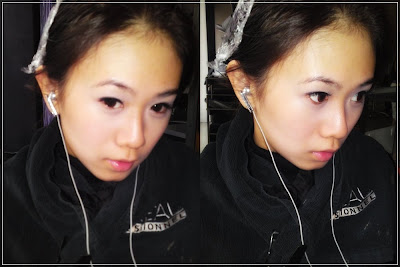 Treatment can only be done below ear level. Reason is, it will be too rich for roots. And hair will drop excessively if its applied there.
Similarly to
HAIR CONDITIONER!
Treatment rinsed off with Cold Water, made me shiver. But cold water is good for hair because hot water opens pores which means your hair will
also
drop easily!
So, try washing your hair with cold water at home! (:
Von is a really fun stylist. And he is not the kind that will make you spend bucks at a salon.
If you are planning to rebond and color. He will never do it for you on the same day. Cause too much chemicals will spoil the condition of your hair! He will arrange another appointment for you to come back and do the other hair treatment!
Nice huh!
He cut my fringe slightly shorter, so now i can choose between bangs or side! (:
Entitled to 10% off any hair services if you mention that you're a friend of mine! Von @ 92995052, by Appointment ONLY. Location: 34A Lor Manbong, Holland V (M.A.D Salon)