Mix and Match @ Holly Hoque! (:
2 Cardigans > SGD60
Or
2 Spag Tops > SGD41
Or
1 Cardigan and Spag Top > SGD50
CARDIGANS!
&
SPAGS!
Log into their web for the measurements and colors! (:

Sheila and Jy will be off to Bali! BUT, they will reply all order emails!



Holly Hoque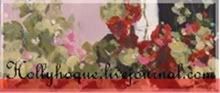 Frequent updates of prom dresses, evening gowns to bags and bikinis! A place that takes care of a girl's wants and needs.