P/s: Read on for an Ettusais complimentary makeover AND Samples up for grabs!!!
Hmmm, I want to go feminine this Valentine's Day! My date been complaining that I look too girly! I'm 19, is there really ways I can look feminine and still keep my own beauty?
Hmmm, how feminine should I look?
Should I look like this?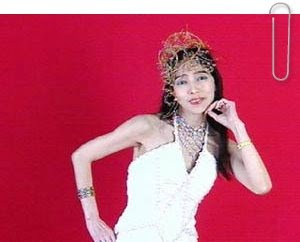 OR this?
The beautiful casing! Simplicity! (:
♥
Okay, here's the steps Zoe always take for her eyeshadows!
First Step:
Take the lightest color of the palette.
Pearl White!
White- the base color. Apply it fully onto eyelid.
YES FULLY! All the way to underneath the eyebrow.
Second Step:
Move on to the second lightest shade.
Apply evenly onto lower lid.
Lastly, dab lightly at the corner of the eyelid.
*Dabbing will allow the eyeshadow to blend in well.
♥
End off by adding in eyeliner and false lashes/mascara! (:
TADAH!!!! Look how pretty the colors are!!!


Ettusais
Feminine Palette
♥
You like what you've seen?
Adore what

Ettusais

color can do for you?

Here's your cue to get it for
FREE!!!!!
Zoe's blog readers are entitled to Complimentary Makeovers over at the Ettusais counters! It's
ANY ETTUSAIS COUNTERS!
All you need to do is call to make an appointment with our Ettusais beautician.
Kindly mention that you are calling for "Ettusais Complimentary Makeover" and the secret password for it is my name, ZOE! For mentioning "ZOE", you will get a 3 piece sample!
Yes, no purchase required! No strings attached! (:
This promo is on from 6th-12th Feb 2009. You can start whipping your phones and book a slot NOW. (Slots are limited!)
I've got the numbers down for your convenience!(:
ettusais BHG
. BHG Bugis 6334 7188 . BHG Bishan 6258 8698
ettusais Isetan
. Isetan Orchard 6735 1809 . Isetan Scotts 6836 1281 . Isetan Tampines 6789 1139
ettusais Metro
. Metro Woodlands (Causeway Point) 6891 1127 . Metro Paragon 6735 2236
P/s: Bring a bestie along! You can pick up tips from our beautician while she's having her makeup done! (:
VICE VERSA!
It's really so muchhhhh goodness for the month of FEB! (:
Complimentary makeovers with our Professionals, FREE samples by just mentioning my name! Yummy Freebies with purchase(: Go to our counters to check out!
What more to ask for?!
♥
The official website.