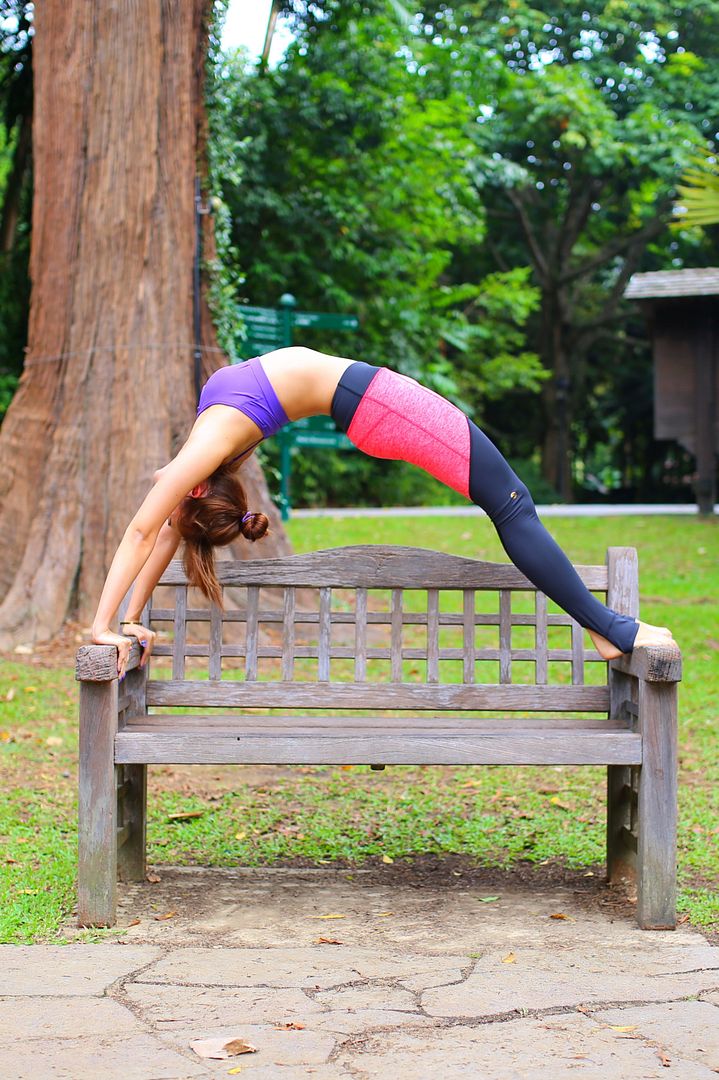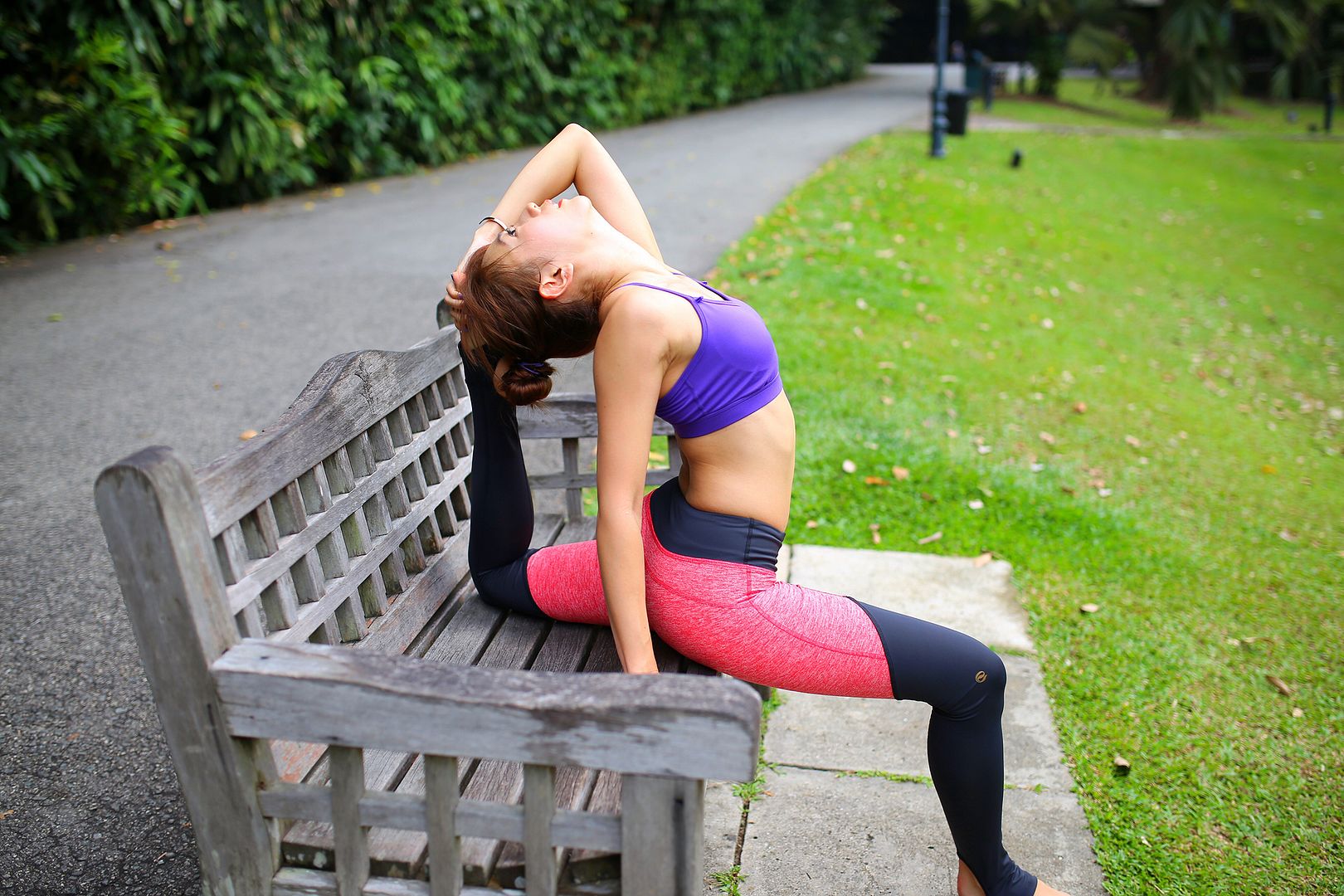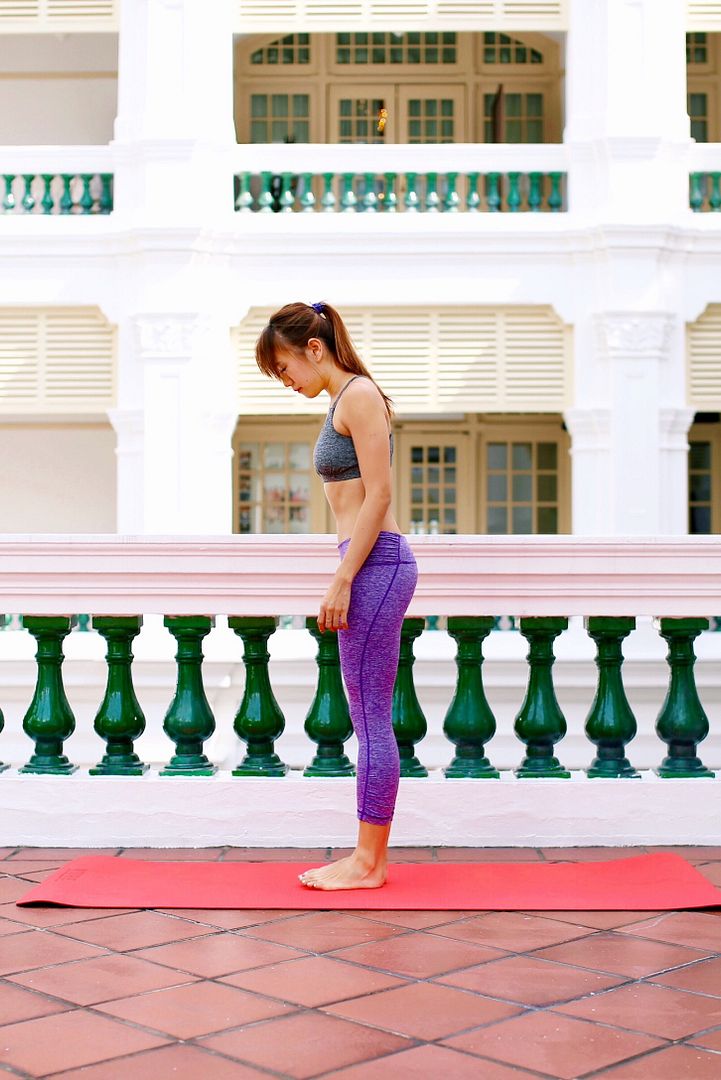 Thank you
Balini Sports
for a big parcel of activewear goodies! I love the softness of the apparels, especially both the bra tops, they are so light, I need to collect them in all colors!
The lilac leggings are also my very first purple colored leggings! I have always wanted to own a purple pair cause they would look so good in pictures :P Talking about firsts, I am also the host of my very first yoga challenge with
Balini Sports
this Christmas over on
Instagram
!
Together with 4 other awesome hosts from different counties, we will be posting from December 15 to December 24! As the theme will be towards a healthy festive holidays, the hashtags are #Lovewithin and #HealthfulHolidays! We will be posting yoga poses based on the theme and you can actually pick up a yoga tip or two as well as some simple recipes to further promote healthful holidays! The 2 poses I picked to share are Navasana, Boat Pose and Ardha Candrāsana, Half Moon Pose!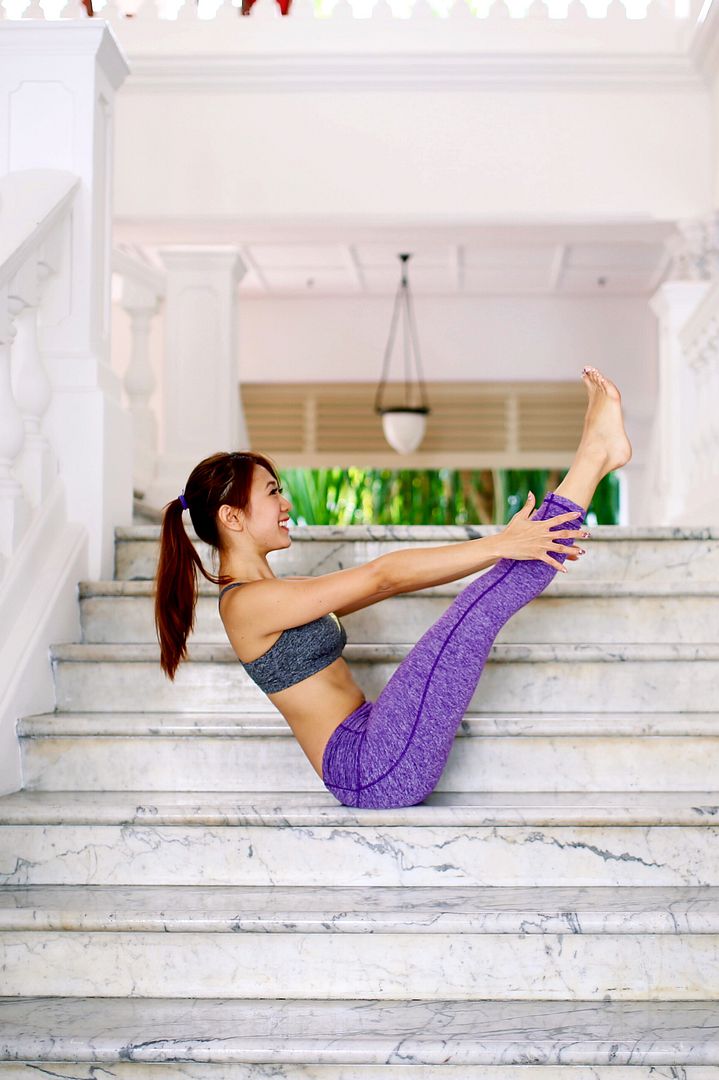 This pose, Navasana has so much benefits! My teachers at Pure Yoga does this pose in almost every class cause it works the core a lot!
It strengthens and tones the abdomen and hip flexors because you got to tighten the core to stay balanced. With so much play of the abdomen, it surely helps improve our digestion! Stretches your hamstrings, works your spine and stimulates the kidneys, thyroid and prostate glands, and intestines!
For a flatter tummy, I suggest a simple drink recipe which we can all make anytime at home! Simply get a lemon, some ginger, mint leaves and cucumber! Put them all in a flask and you can have a cup of chilled infuse drink. Works best in the mornings!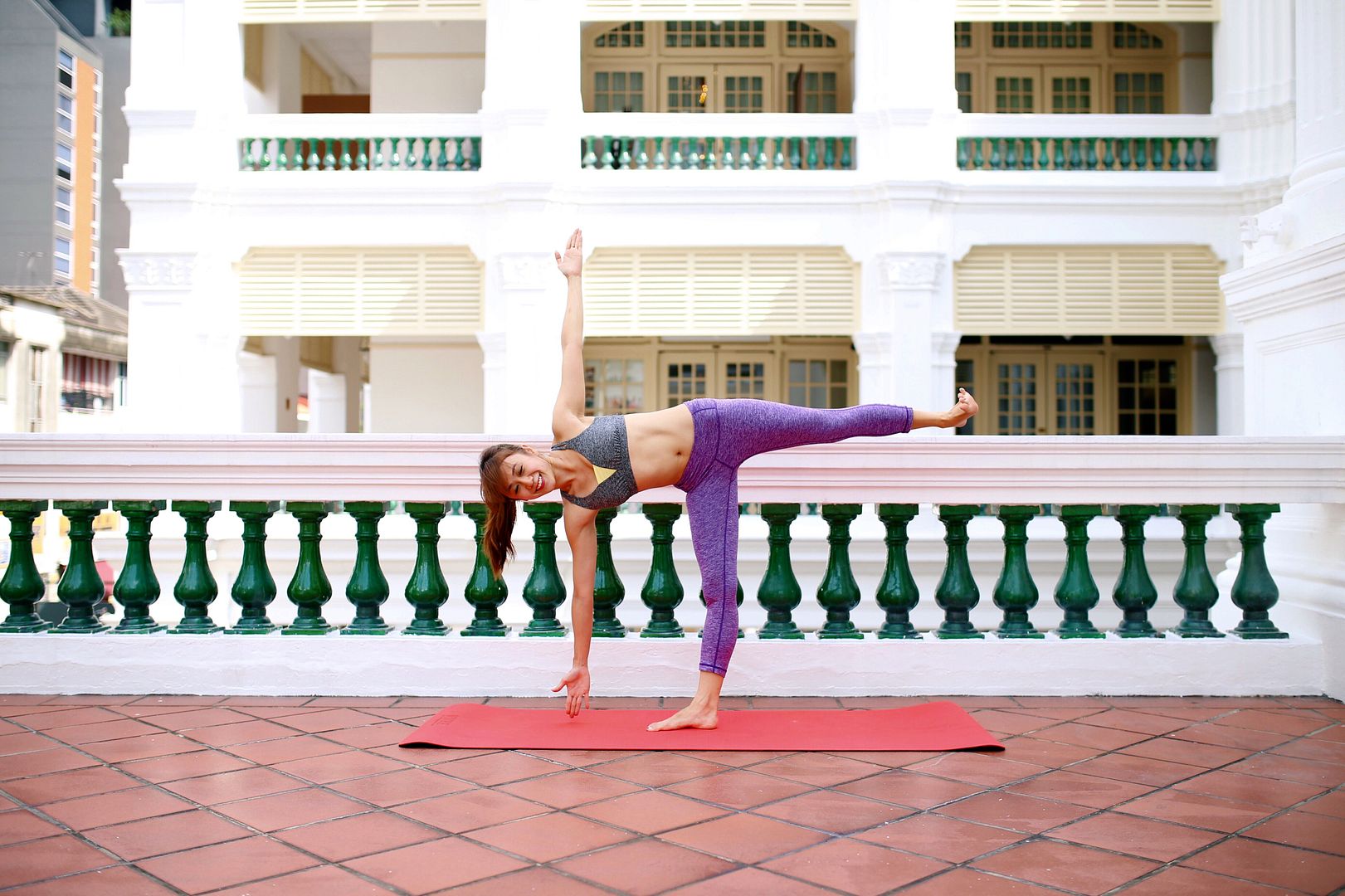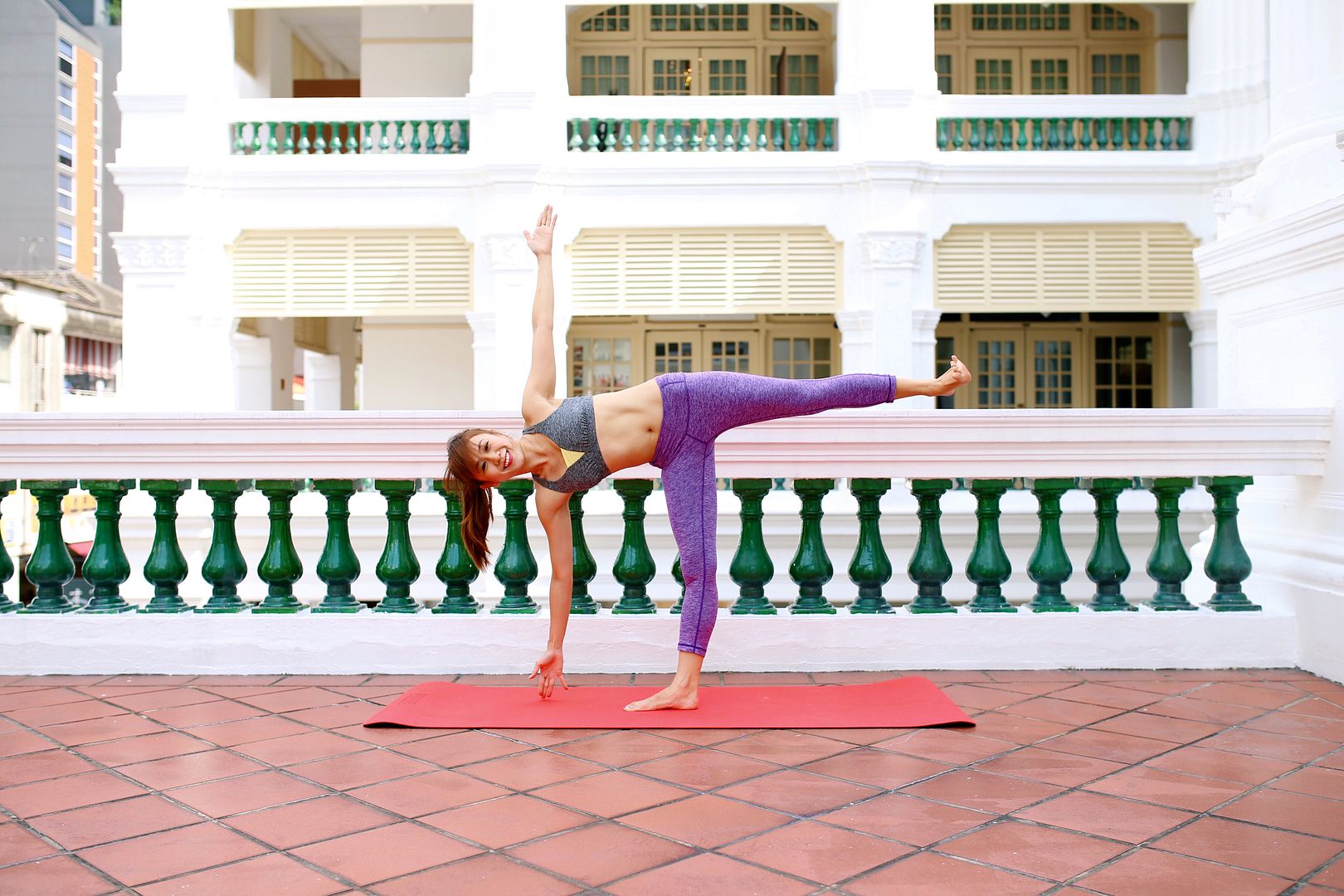 The second pose is Ardha Candrāsana. To keep fatigue at bay this partying session, Ardha Candrāsana is one of the poses that is beneficial. Balance is always tricky in this pose for beginners therefore to hold this pose, we will have to engage our core, legs strongly. Therefore, this pose helps strengthen our back, legs, hips, abdomen; this can also give you a nice perky butt! :P
This pose is very useful for desk-bounded working people as it also aids in the flexibility of spinal muscles!
As the main reason why I chose to feature this pose was because we will definitely have a lot of partying this December, my recipe recommendation is in line. Chinese Herbal Chicken Soup with main ingredients of Angelica Sinensis that counters fatigue and wolfberries which is one of the most antioxidant-rich fruits around will be able help keep us a tad more energized for the festive season!
I hope these 2 postures will be beneficial to you! Please head over to
Balini Sports Instagram
to view the other hosts poses and recipes recommendations for #HealthfulHolidays!