I have been on Atorrege AD+ Double Cleansing Skincare Routine and ready to share more! Attorege AD+, short-form for Atopic Dermatitis Advance Formula and originated from Japan! I love Japan so much for their culture, food and not forgetting their leading skincare formula and technologies!
So I started on Atorrege AD+ exactly a week ago and here was me looking very happy on my first morning on Atorrege AD+ Double Cleansing Skincare Routine!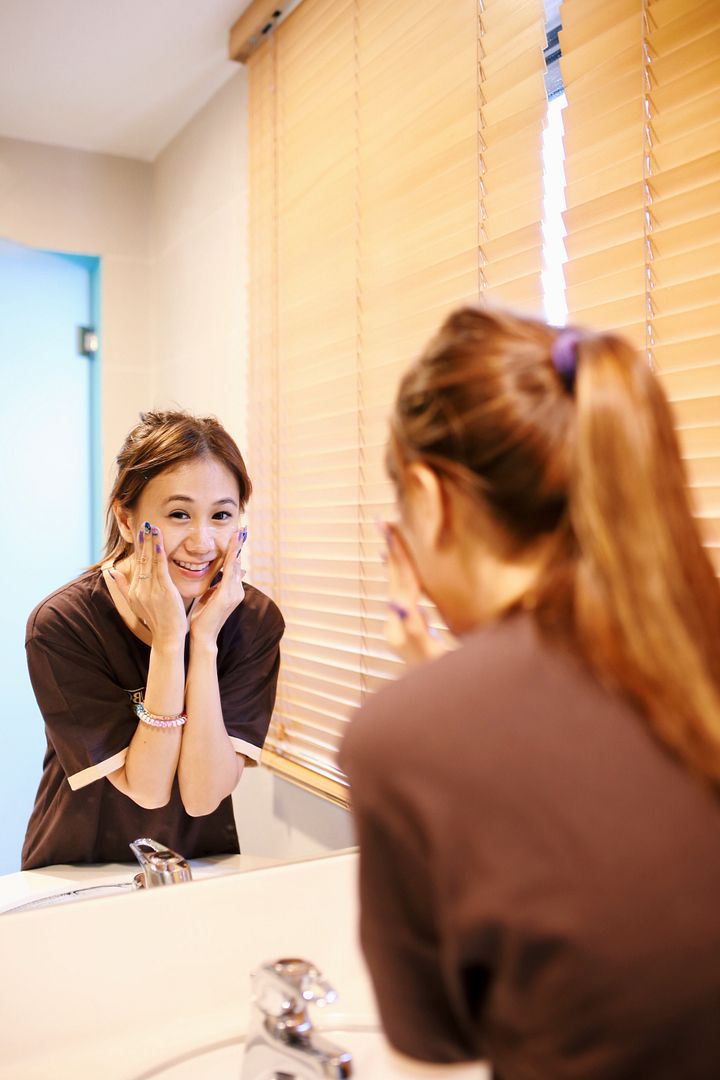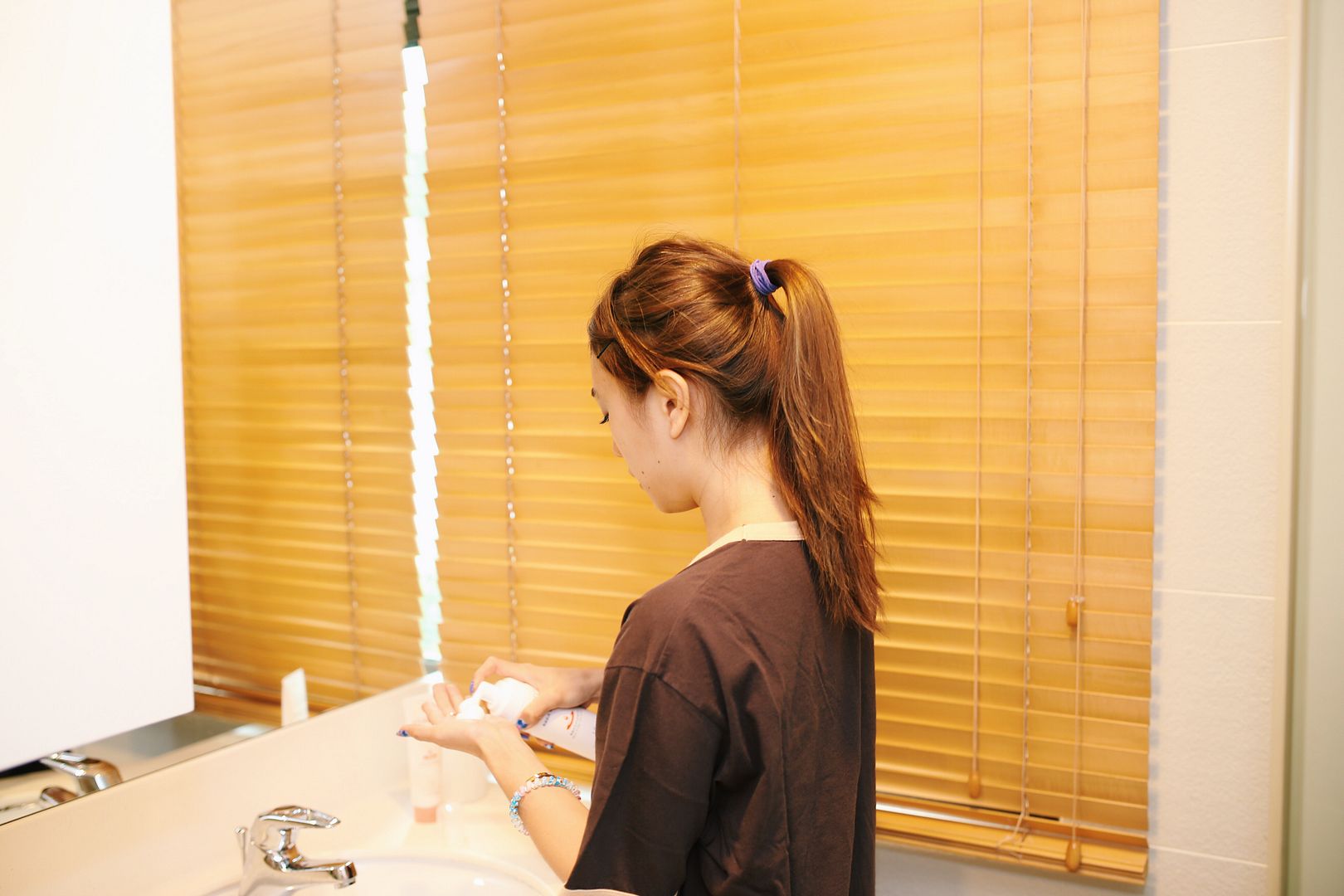 Therefore, I especially love Atorrege's 5 Safety Assurances specially for sensitive skin! No Fragrance, No Colourants, No Parabens, Allergy tested and Internal cellular tested!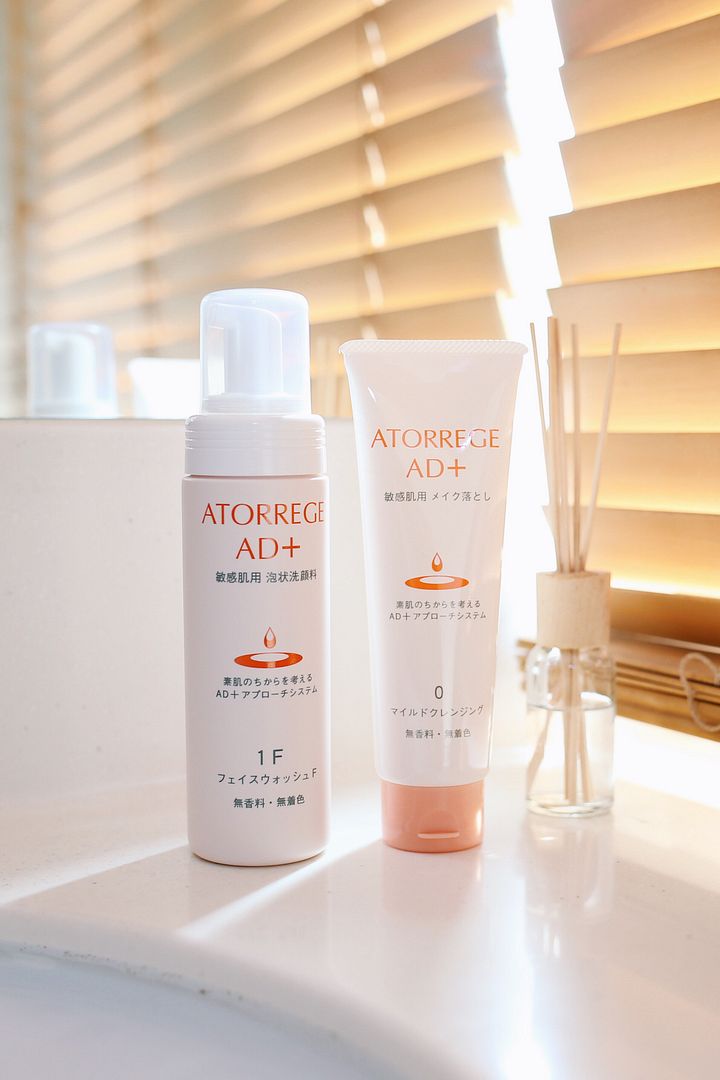 Atorrege AD+'s 2 main active ingredients for deep penetration are Hamamelis Extract and Soybean Extract. Hamamelis Extract is also known as Witch Hazel Extract and is known to be a great astringent and anti-oxidant. It is a very mild ingredient and useful to calm irritated skin. It is often used to help alleviate irritation from shaving, fight acne, and help reduce pore size and puffiness!
Soybean Extract on the other hand, has been shown to help reduce the effects of UVB exposure on human skin cells. Antioxidant genistein (a component of soy) has a collagen-stimulating effect and did you know that various compounds in soy actually influence skin thickness and elasticity!
The following pictures are taken just yesterday, after a week's usage of Atorrege AD+.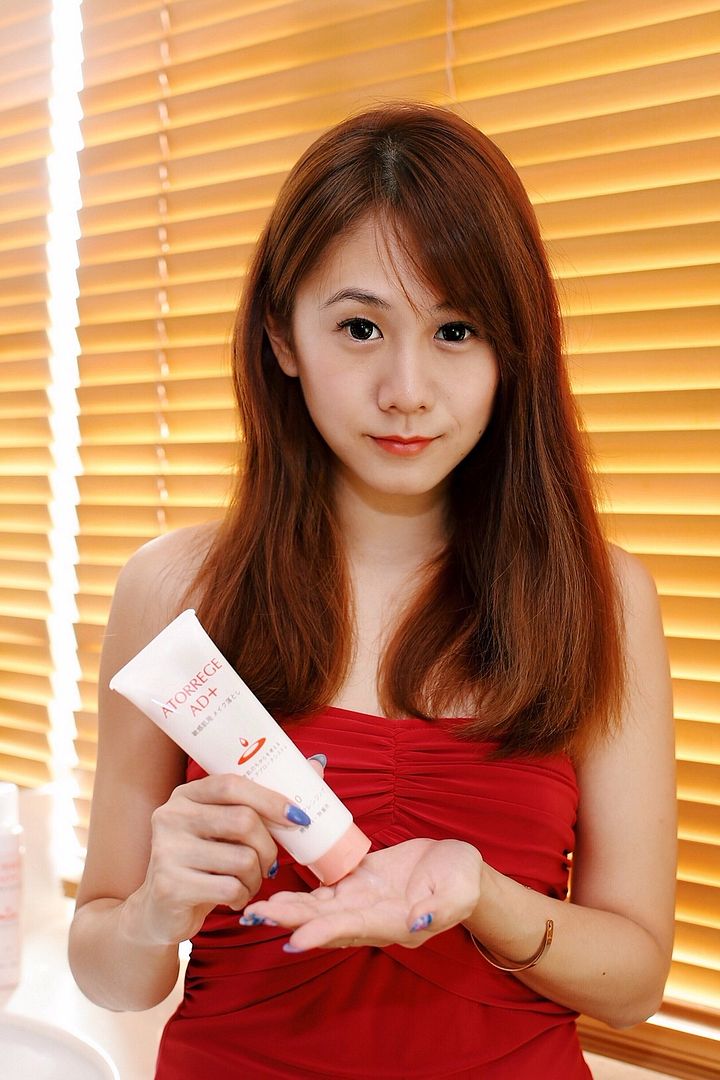 As Atorrege AD+ originated from Japan, it makes use of Japanese skincare routine which always incorporate with double cleansing.
So here is how the week's skincare regime went. In the evening when I get back from work, I would remove my makeup with Atorrege AD+ Mild Cleansing Oil-soluble base which in short, is a Makeup Remover. Application is fuss-free, no need for water or cotton pads, the cleansing oil must be applied using dry hand and on dry skin.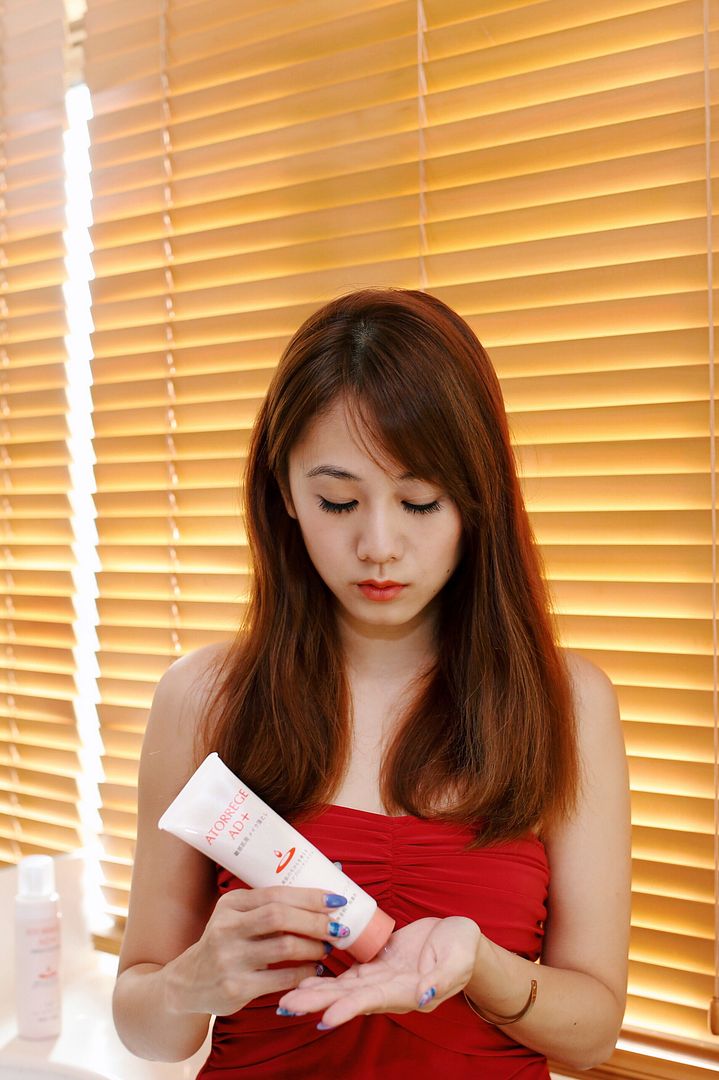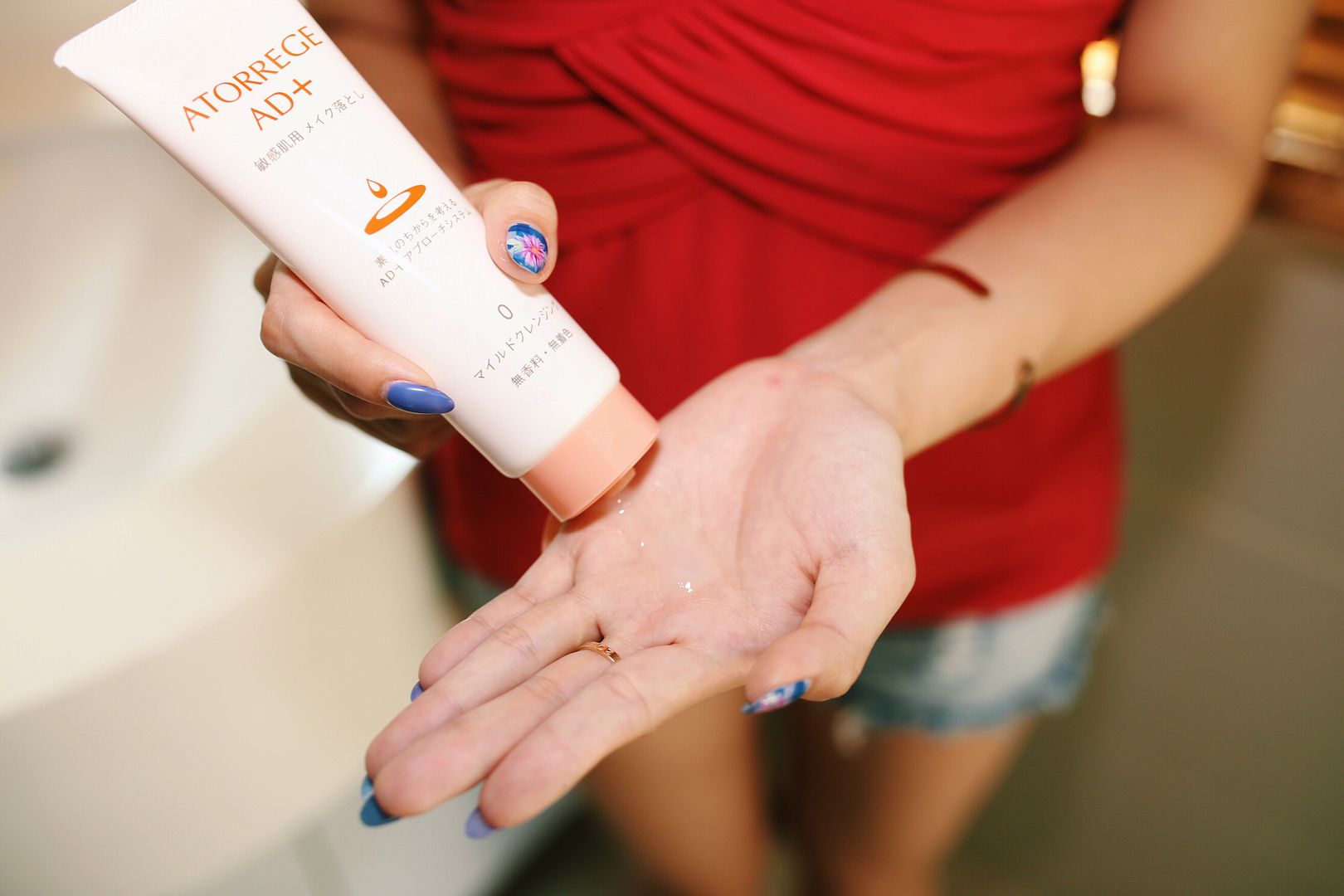 Even though this is a cleansing oil, I am surprised by its texture. It is not overly oily and the picture above can show you just how soluble it is. It works well at removing my makeup and yet not overpowering greasy on the skin.
I have tried oil based makeup removers and they tend to be so oily that I get outbreaks the very next day. And because of these bad experiences, I have always stick to using water based makeup removers. The downside of water based makeup removers would be it is tougher to remove eye makeups.
So I am happy to have tried Atorrege AD+ Mild Cleansing! It is a gel base oil soluble cleanser, it will only turn into oil base after in contact with our skin. I now do not have to shop for non-waterproof makeup only!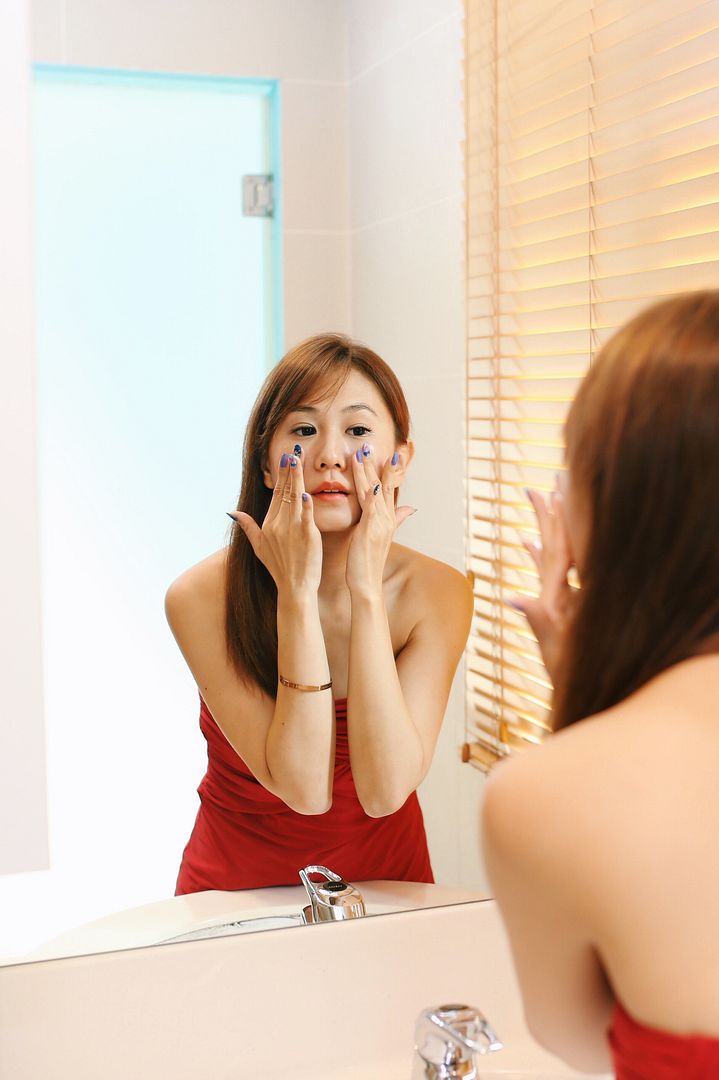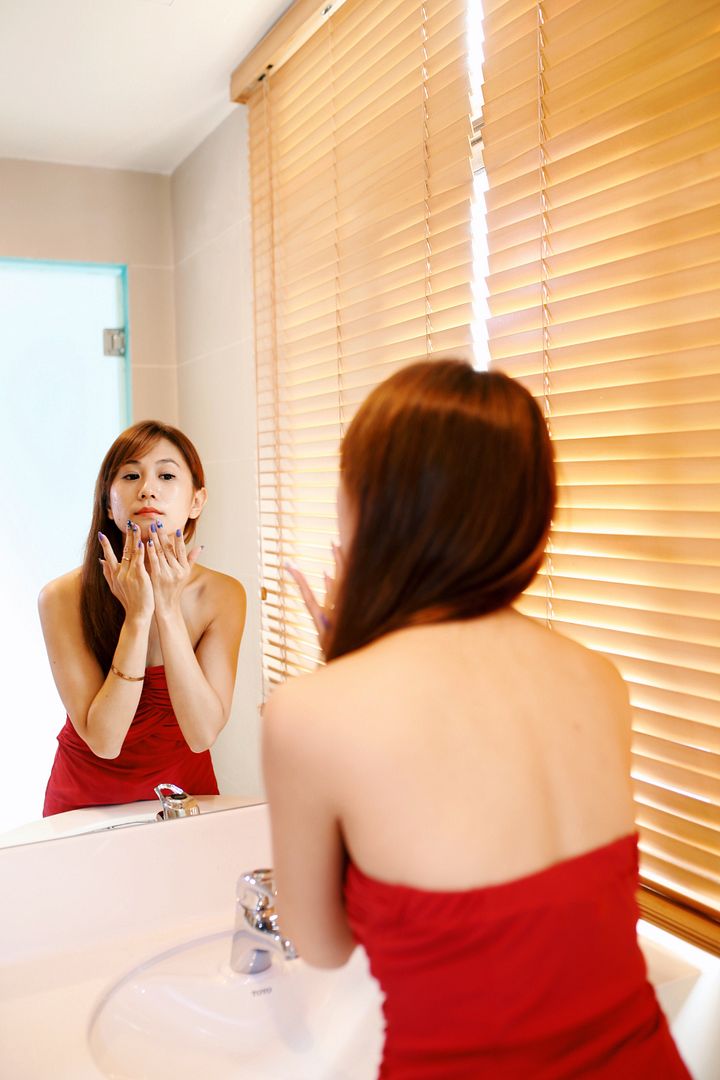 I have very stubborn blackheads so I would target my nose heavily during the regime's applications! Regular application can prevent blackheads from forming as well as reduce sensitivity of the skin.
As my skin is more to the oily side, I use the Face Wash Foam. However, if your skin type is normal to Dry skin, you can use the alternative, Atorrege AD+ Face Wash Liquid.
I love face washes that are of foams! Foams are light and extremely gentle on the skin. The Face Wash Foam allows for deep, gentle cleansing through their nano size cleansing bubbles!

It removes oil and dirt to prevent blackheads from forming. Like I mentioned earlier, blackheads are a main concern especially so when you are fairer, it tends to be more obvious if you do not take extra care.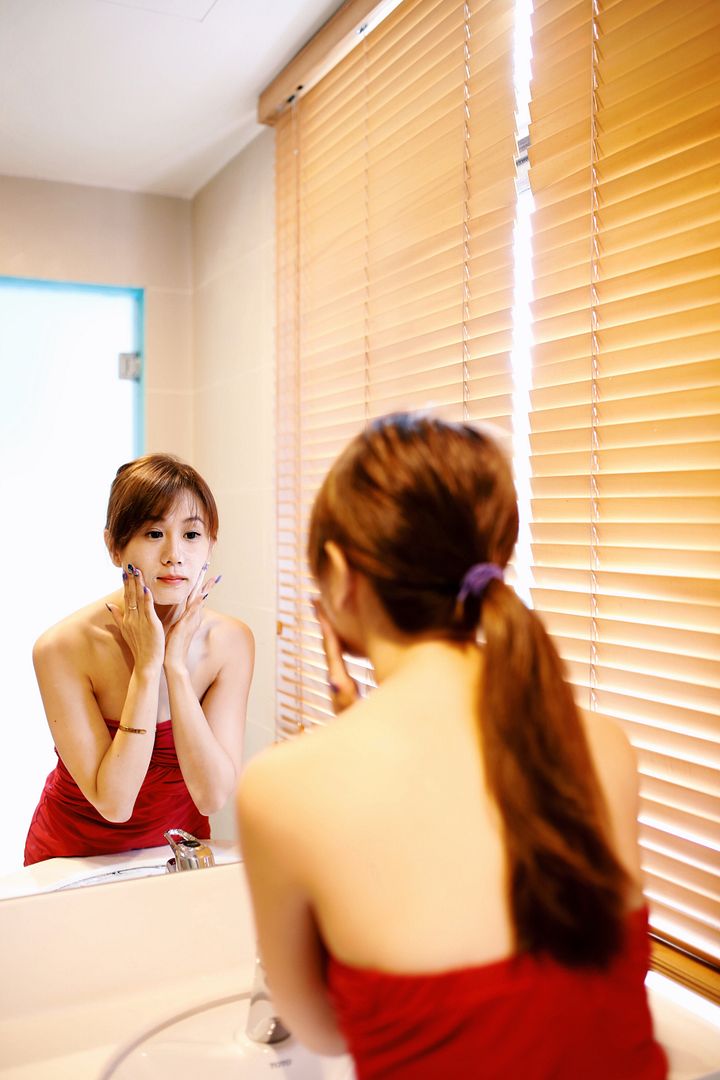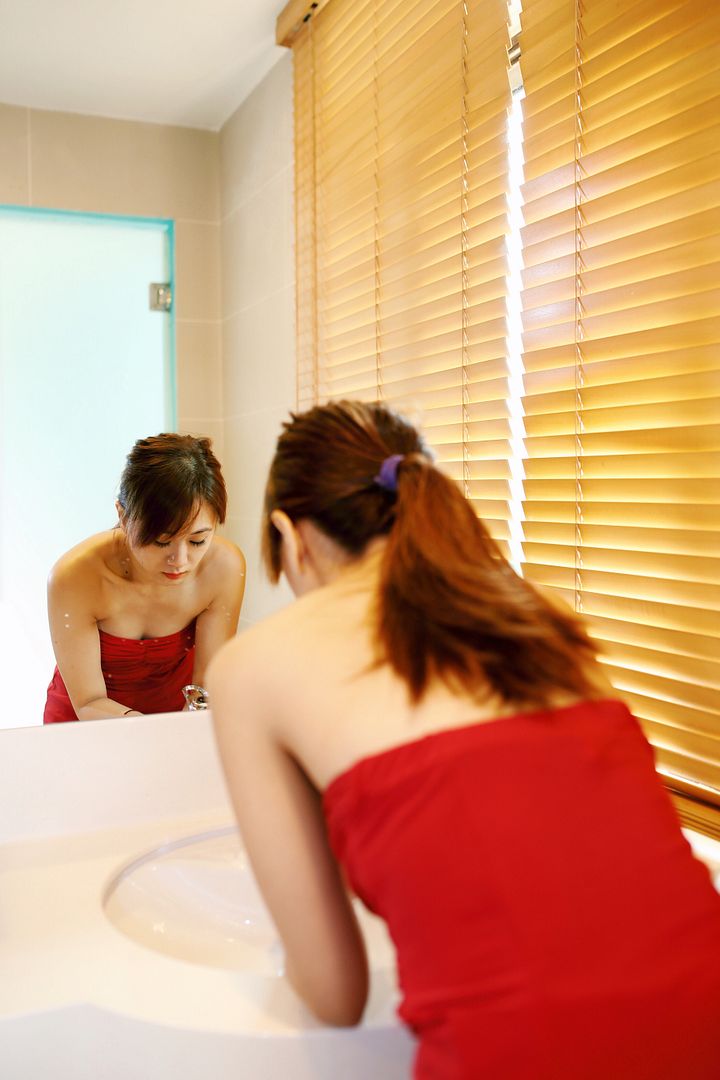 Even though this foam is for us who have oily skin type, my skin does not feel over drying after application. It feels soft and bouncy and at the same time, I can instantly feel my pores tightened. In fact, on Day 1 of application, I can already feel the tightened pores!
The new cleansing regime had also helped me with some of the small pimples that were always sprouting at my cheeks (oilier area!)!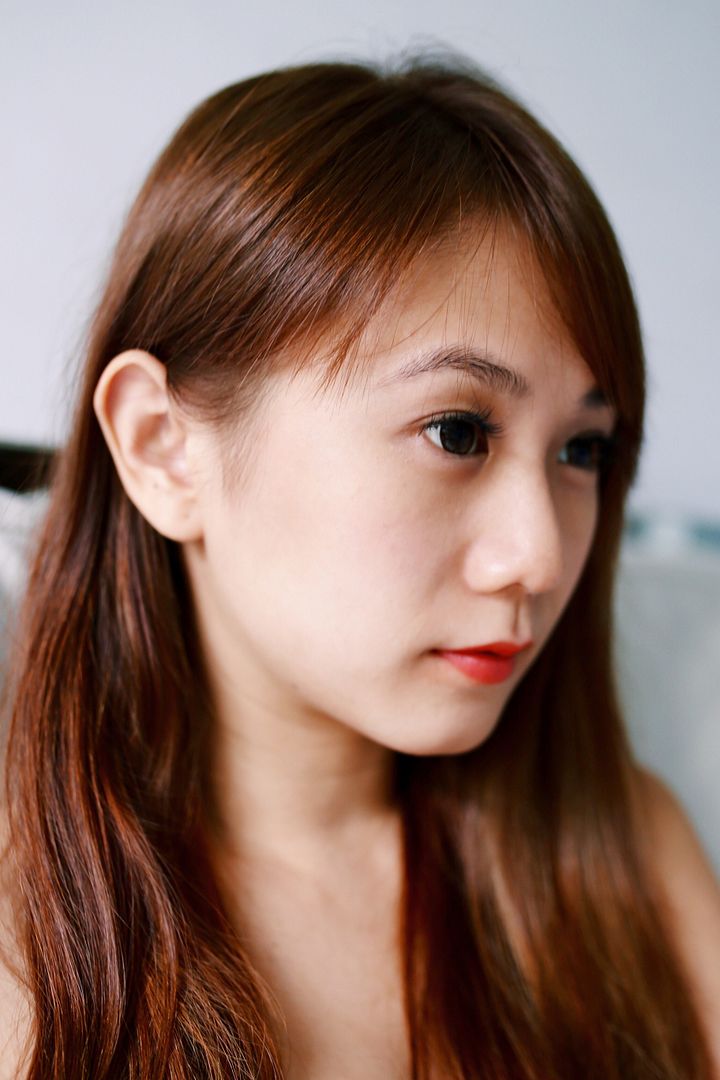 After a week's of Atorrege AD+, the bumps have significantly decreased and not just that!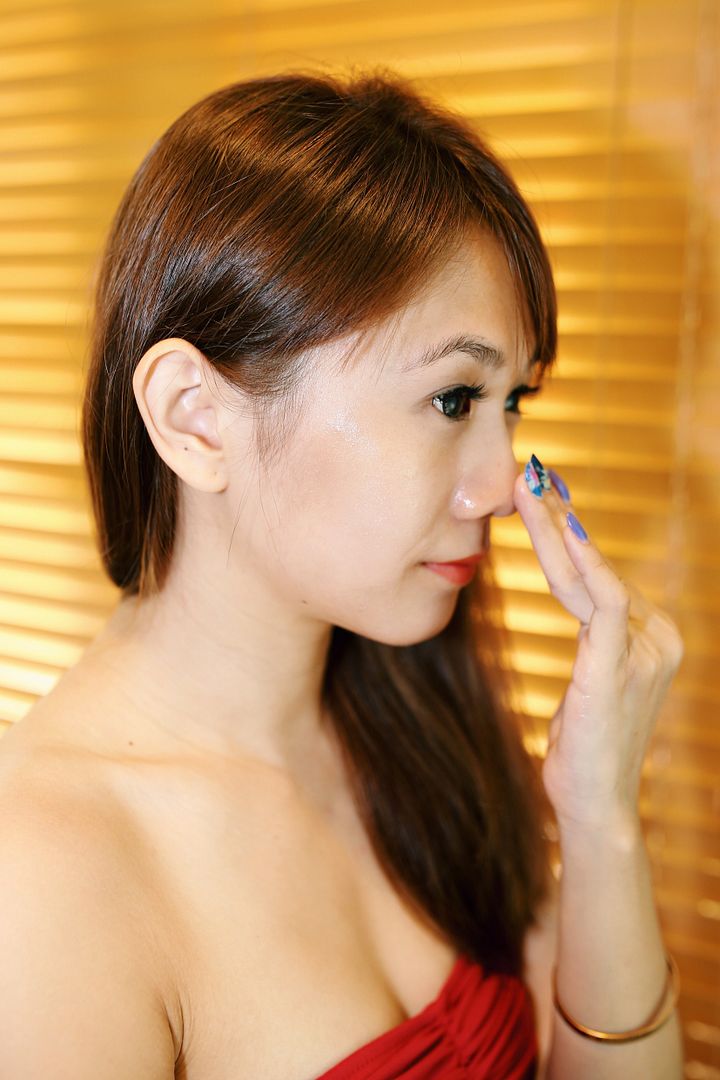 My skin looks more dewy and significantly more radiant! I didn't even need to put makeup on because of the skin clarity after regular usage!
Here is another picture I took recently where my complexion was on point :P All thanks to Atorrege AD+'s 2 main active ingredients, Hamamelis Extract and Soybean Extract!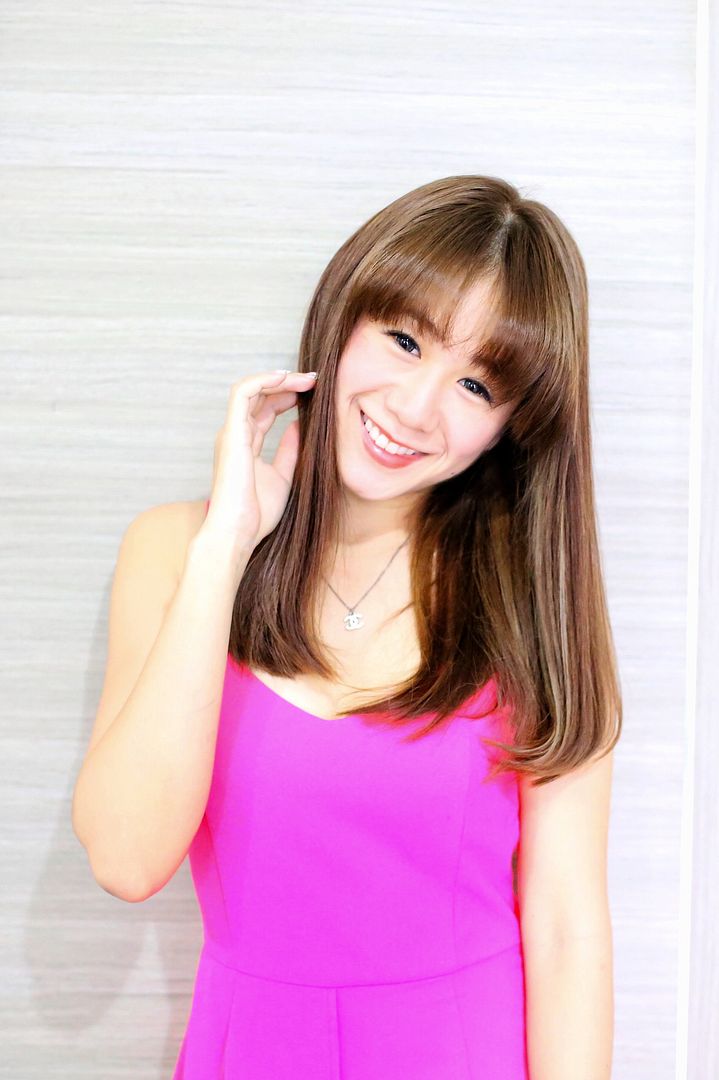 No filter used for this image to show you the skin up close and natural.


Atorrege AD+'s products are well-proven to show visible results after 1 week of usage!
You can get your hands on Atorrege AD+ from any major pharmacies and departmental stores! At Watsons, Guardian, Robinsons, John Little and Metro, you can get a 20% off! If you do not have time to head down soon, you can also get it from their new online point of sales at
www.betime.com.sg
! New sign up users can get a 20% discount off your shopping cart! For Atorrege AD+ Mild cleansing and Face Wash Liquid/Foam purchases, you get an additional $10 off automatically!